AROMAFERM EFFICIENCY – Durum wheat inactive sourdough mix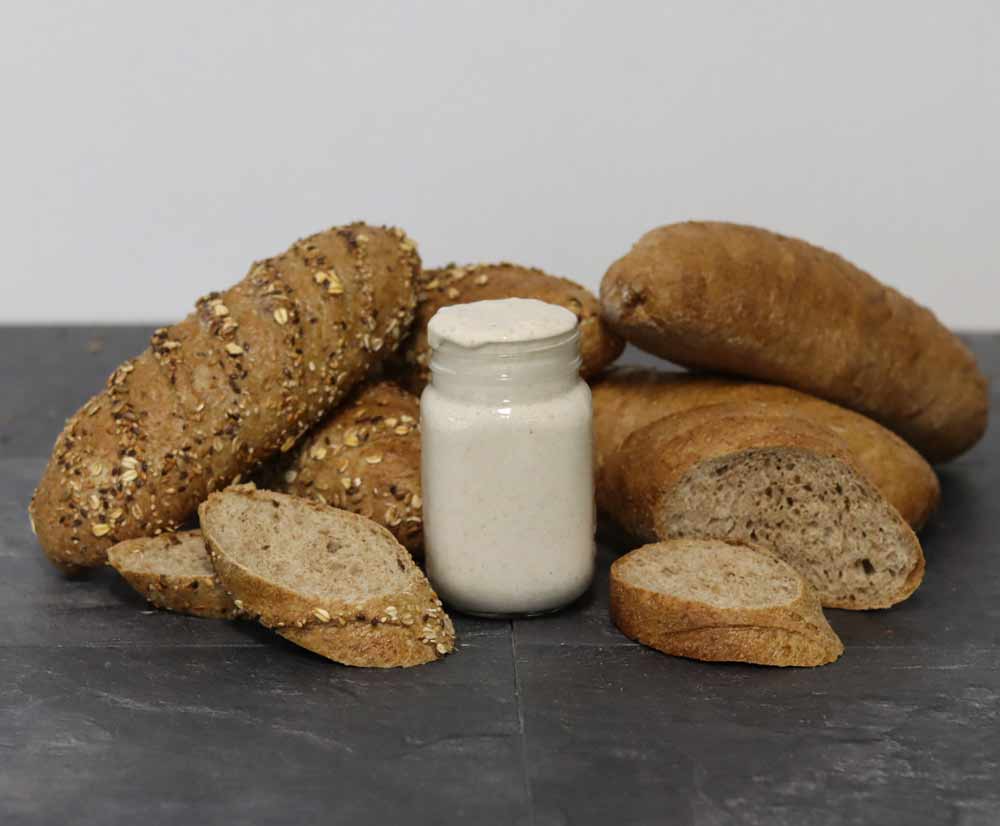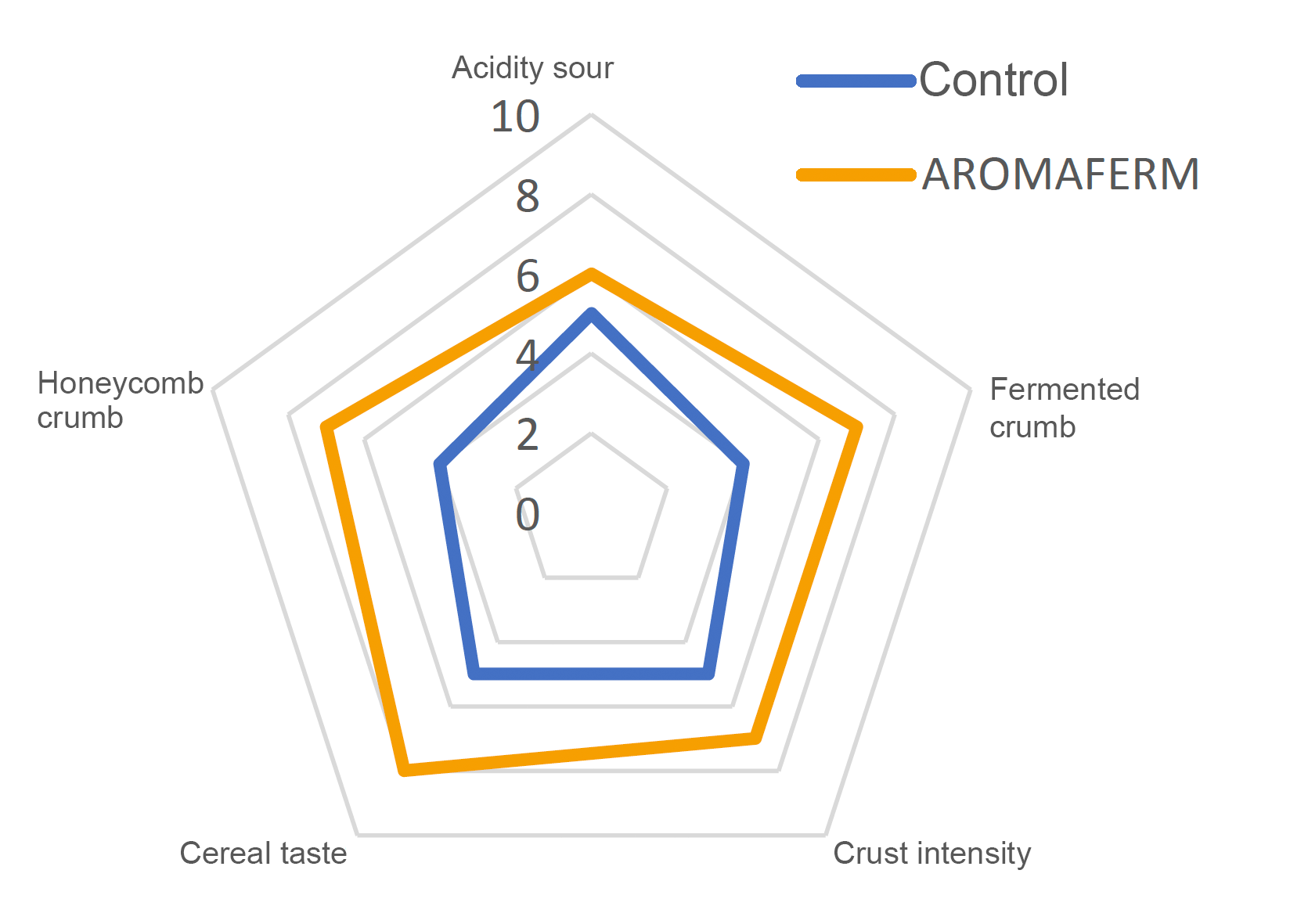 Atributes
Sensory profile evaluated by an independent tasting panel. The graphic shows the intensity of the flavor and aroma of white bread worked with direct process. The control sample does not contain sourdough.
All in one solution including inactive sourdough, dry yeast and an improver. Product to be incorporated in the mixer together with flour, water and salt, to prepare traditional breads with great taste and quality.
Benefits
Convenient all in one solution, ready to use and easy to dose. Gives stable baking performance and a great taste. An easy way to expand your bread assortment.
Dosage
4% on the weight of the flour, can be adapted to the specific recipe.
Packaging
1kg bag packed under vaccum x 10
Ingredients
Inactive durum wheat sourdough; wheat flour; dry yeast; agent for flour treatment: ascorbic acid; enzymes: amylase, amyloglucosidase, xylanase.
Storage
Ambient – cool dry area (<20°C) below( <55%) Relative Humidity, in closed packaging.