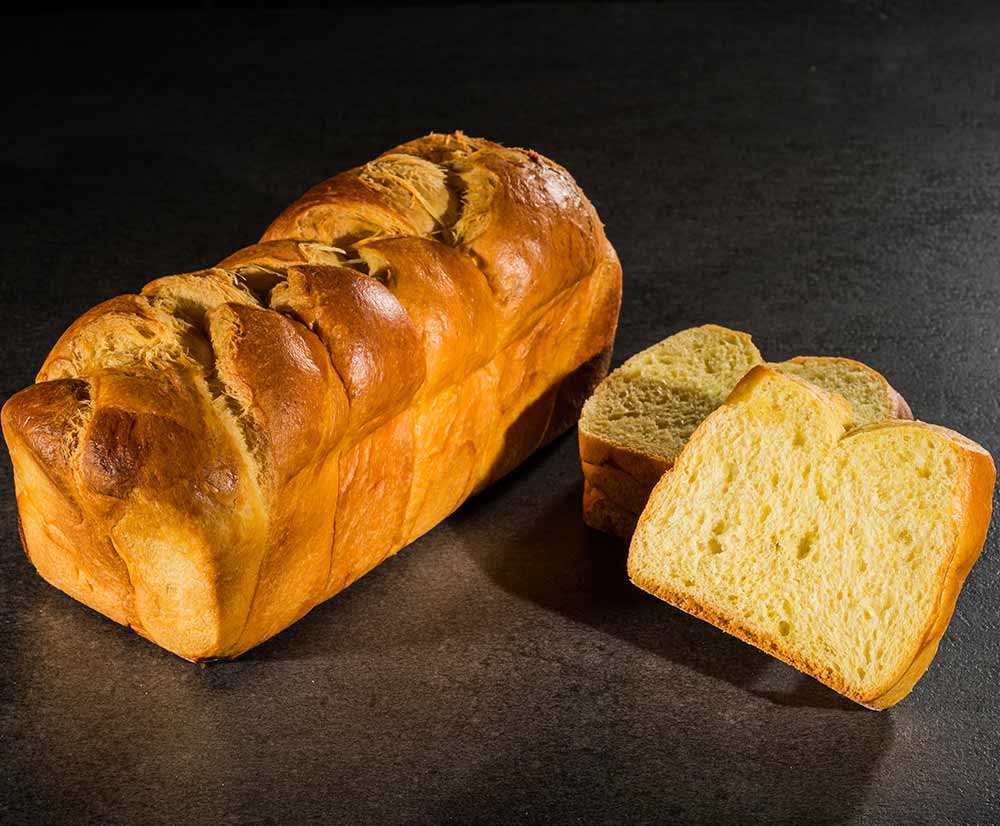 Brioche Parisienne
A delicious well developed viennoiserie
INGREDIENTS | QUANTITIES
White bread flour or type 45 | 1000 g
Aromaferm Durum wheat* | 60 g
Eggs | 600 g
Water | 50 g
Sugar | 150 g
Salt | 18 g
Butter | 500 g
*Yeast is already incorporated into the product, no need for extra addition.
PROCESS
Mixing | Add all the ingredients except the butter and sugar mix 4 min 1st speed and 8 min 2nd speed. Add sugar half way through the 2nd speed. After having mixed, add the butter in 1st speed during +/- 8 min.
Dough Temperature | 24° – 25°C
Bulk fermentation | 30 min at 25°C. Block for 3 hrs at 4°C
Division | Depending on your inspiration (round, small, in tin)
Final Proof | Store in the pastry chamber (like croissants)
Baking | Egg wash, incise the dough Straight from the retarder at 180°C
TIPS
Add decorative sugar lumps before you bake to make a «brioche au sucre». Raisins or chocolate chips can be added at the end of mixing at a rate of 20%/kg of dough.