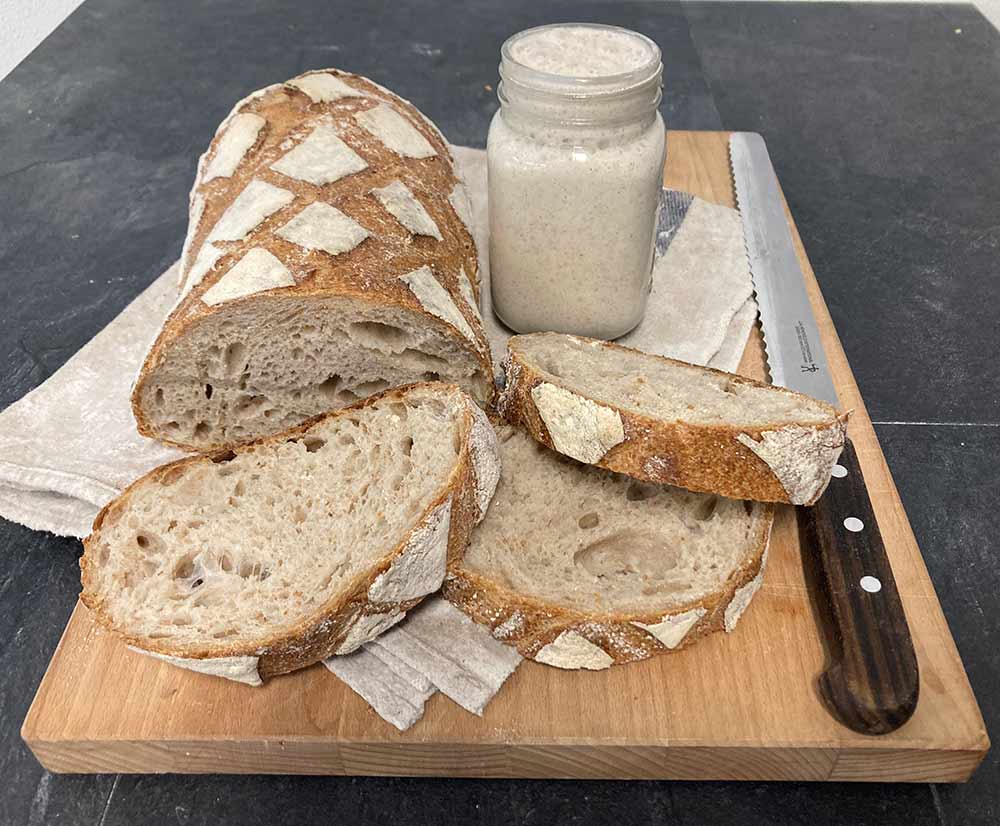 A nice bread from the old times
INGREDIENTS | QUANTITIES
White bread flour or type 55 | 1000 g
Water* | +/- 650 g
Acti Levain R | 150 g
AB Mauri Fresh yeast | 2 g
Salt | 18 g
*Depending on the consistency of the dough, add water at the beginning of the 2nd speed.
PROCESS
Base Temperature | 64°C
Mixing (2 oblique axis) | 10 – 12 min 1st speed and 3 – 4 min 2nd speed
Dough Temperature after mixing | 23° – 25°C
Bulk fermentation | 60 min in a tray and reshape if needed then 12 to 24 hrs at 4°C
Division | Flour thoroughly. Divide the dough pieces using the divider. For rustic bread do not shape, for the baguette Divide in a divider-shaper
Resting Time | +/- 30 min
Baking | 270°C at dropping temperature, approximately 30 min for rustic and 22 min for baguette.
TIPS
Can be shaped in all sorts of forms to enlarge your range.